I first came across Regina in the beginning of my Strokes obsession. I came across a duet that she did with the band and investigated her further. I fell in love with her voice and made it my mission to download everything that I could. For some reason I very rarely listen to female singer and I should make more of a effort to find out about some new ones.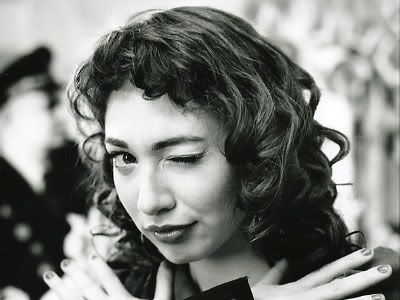 Russian born Miss Spektor draws inspiration from folk, jazz and classical music. Her songs often include literary references, my favourite song
Samson
is about the herculean figure whose strength is in his hair. He falls in love with a woman named Delilah who betrays him by calling for a servant to shave his hair while he was asleep. Reginas song tells the story through the eyes of Delilah. I have listened to this song on repeat many a time, it is such a beautiful song.
She is what I would refer to as "soothing" music. This means that she is incredibly easy to listen too in the background, it is not too loud nor frantic. She is great to listen to while coursework needs to be done, a bit of background noice that is not too distracting from the task at hand.

I leave you with Samson.
All images are from Google.
The video is from youtube.